During one of my most recent new music hunting sessions I found this awesome, Colorado based, electro trio.
Seriously good stuff!!
Here is their newest album (which they have on their site for
FREE
).
Enjoy.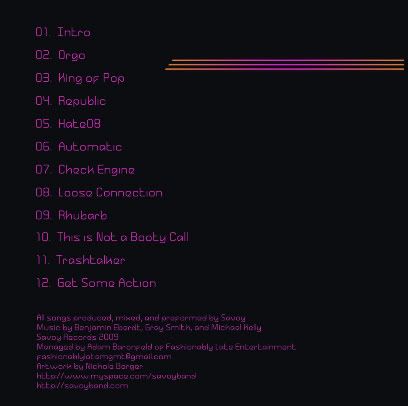 AUTOMATIC LP - CLICK HERE FOR FREE DOWNLOAD
(Download directions are at the bottom of the page)

More free downloads at http://savoyband.com/




Savoy Live at the Fox Theater with their 'Jamrock' remix.





Savoy Myspace!

Savoy Website!